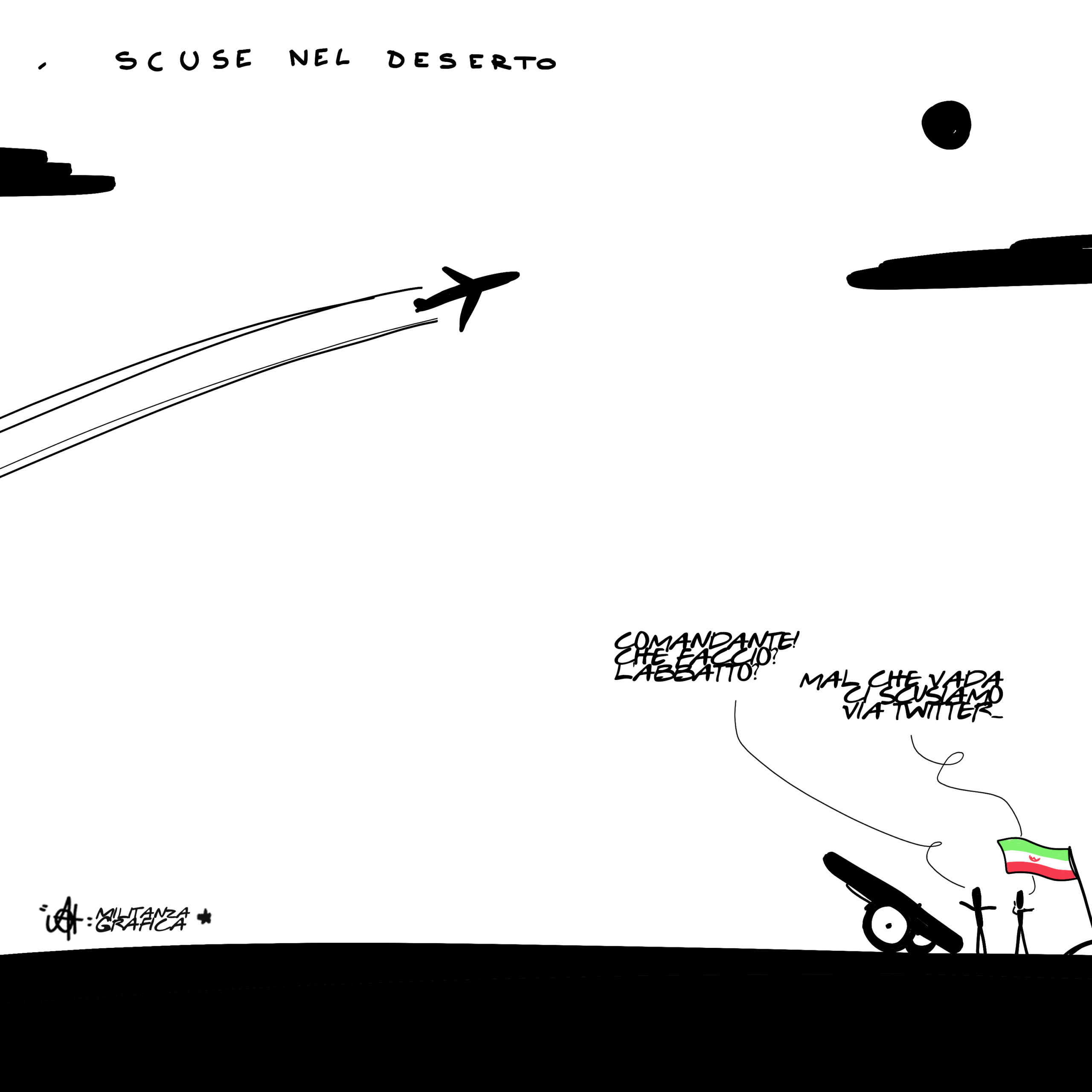 Scuse nel deserto, direttamente con un Tweet. Siamo arrivati a questo. Come non è dato saperlo. Tutto comincia con l'abbattimento del volo 752 dell'Ukraine International Airlines. Alcune potenze mondiali accusano immediatamente il regime iraniano. Inizialmente tutto viene smentito, infine con un facile colpo di spugna digitale Hassan Rouhani confessa:
Armed Forces' internal investigation has concluded that regrettably missiles fired due to human error caused the horrific crash of the Ukrainian plane & death of 176 innocent people.
Investigations continue to identify & prosecute this great tragedy & unforgivable mistake. #PS752

— Hassan Rouhani (@HassanRouhani) January 11, 2020

Qui si parla di restare umani. Di tornare a difendere i diritti umani e tanto altro ancora. Ma se mediamente l'omicidio di vittime innocenti viene visto come una "svista" tanto da banalizzarlo con delle scuse attraverso un social network, allora credo che qualcosa si sia rotto per davvero. E tornare indietro, è sempre più difficile.